Admin (Founder)
Hello to Everyone,
Welcome to The Engineering Concepts
I Anand Thakur, Chemical Engineer living in Ahmedabad (Gujarat), India. I have completed my Post-Graduation (M.Tech) Degree in Chemical engineering From Indian Institute of Technology (I.I.T) Kharagpur.
Currently I am working in Intas Pharmaceutical.
I have worked in CSIR- CMERI lab as a Research Fellow for one Year , having publication in  Scientific Journal (RSC Ananlysist)
Publication date : Jan 21, 2015  
publication description : RSC Analyst
Link : http://pubs.rsc.org/en/Content/ArticleLanding/2015/AN/c4an02333a#!divAbstract
Also We Filed A  Patent
Parallely I am also interested in Blogging, Teaching, learning Computers languages.
I always enjoy Doing My Work and Always Ready to help any time.
You Can Contact me anytime, I will back to you as soon as Possible.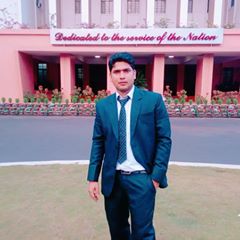 Here, On this platform,  we are trying to cover all your engineering fundamentals concepts in a very  concise and smart way.
Our mission is to create an online destination for the engineering community, where working professionals / Academic Students can quickly find concise and reliable information to meet the majority of their daily reference needs.
Here, We try to provide you
Engineering Fundamental Concepts
Academic PPT
Project Concepts and Ideas
Seminar Topics
Interview Tips and Campus Interview Guide
Tutorials
GATE and Other Exam
Contact Info  : [email protected]
If You Want to Contribute or Become an Author then Contact me:
[email protected]
Thank You For Being With Us !