P&ID Symbols and Notation
P&ID Symbols and Notation
As we all know that the industrial P&ID diagram comprised of specific symobols (P&ID Symbols) having specific shape special notation .
In this article we will see different symbol and notations used to create a P&ID diagram as per industrial process . A huge variety of symbols is used to craete a standard P&ID diagram.
Here in this article we will go through these topic of contents which will give you a good idea regarding P&ID creation.
Topic of Contents
About P&ID symbols
Piping and Instrumentation Diagram Standard Symbols Detailed Documentation provides a standard set of shapes & symbols for documenting P&ID and PFD, including standard shapes for instrument, valves, pump, heating exchanges, mixers, crushers, vessels, compressors, filters, motors and connecting shapes.
Equipment symbols
An equipment is comprised of miscellaneous P&ID units that don't fit into the other categories. This group includes various individual components like compressors, conveyors, motors, pumps, turbines, pneumatic controllers, vacuums, and other mechanical devices.

Piping symbols
Various symbols are used to indicate piping components, instrumentation, equipments in engineering drawings such as Piping and Instrumentation Diagram (P&ID), Isometric Drawings, Plot Plan, Equipment Layout, Welding drawings etc. Checkout list of such symbols given below.
Piping can be made of various materials, including metal and plastic. The piping group is made up of one-to-many pipes, multi-line pipes, separators, and other types of piping devices.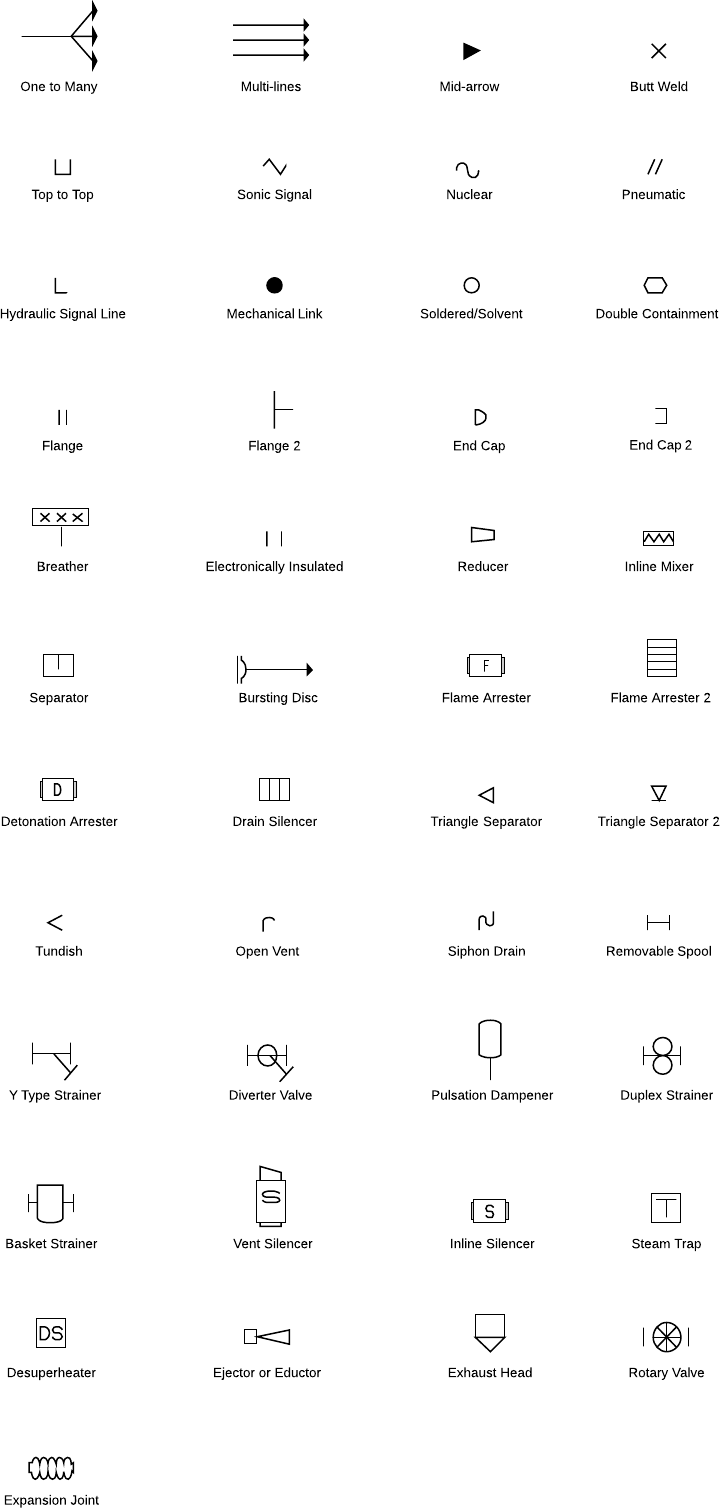 Vessel symbols
Heat exchanger symbols
Pump symbols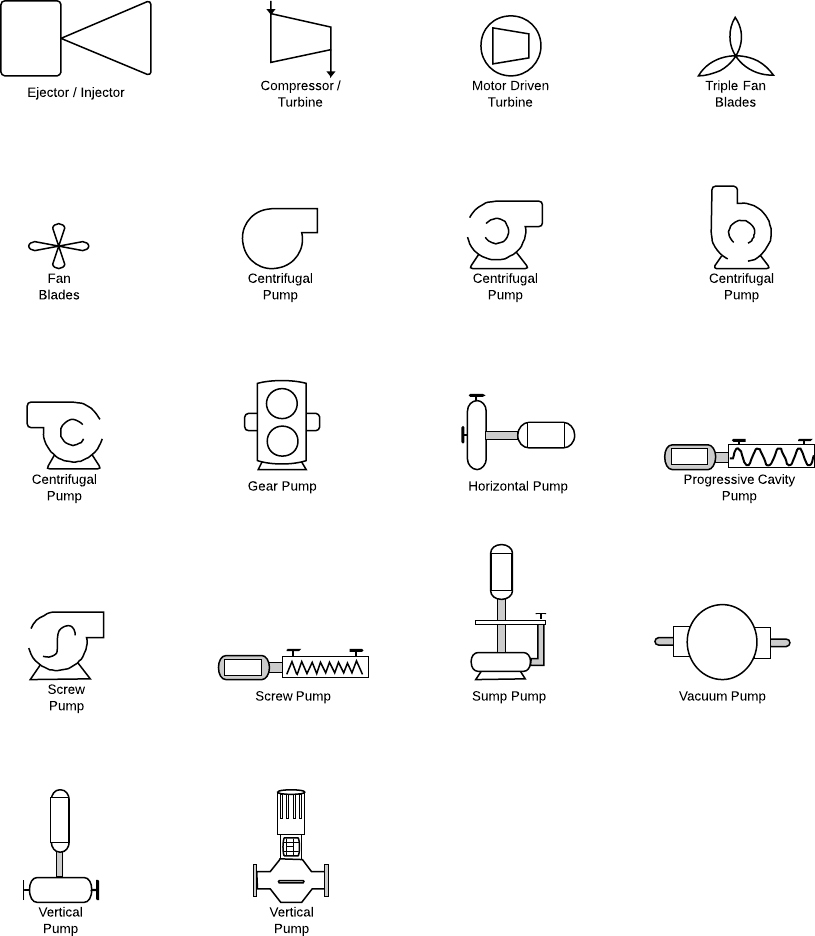 Valve Symbols
Static Equipment and Distillation column
Line Symbols for PFD and P&ID
Read Also :
Also Read Another Content: